Flexscan3D 3D Scanning Software 3.3.9
The latest version of Flexscan3D 3D scanning software is here and with it comes some exciting new tools and features! For a full list of updates, you can read our Patch Notes. Some of the new additions that we're really excited to share are the Coordinate and Render Entities tools. In this article, we'll be taking a closer look at what these tools are and how they can be used.
Transform Tool
The first new feature we want to highlight is the addition of a global coordinate system in Flexscan3D. The new feature allows you to export your data with a specific coordinate system inside the 3D scanning software. You might notice from the screenshot below the new ground plane view we introduced to help visualize where the zero point is in relation to your local object.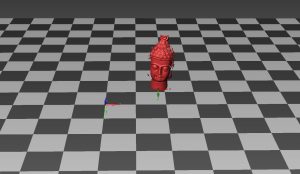 Users can now apply and save specific transforms using exact increments instead of through clicking and dragging with a mouse. Using controlled increments allows for more consistent and accurate results which is useful for comparison deviation.
Coordinate Tool
In Flexscan 3.3.9, you can now set up and export a local coordinate system for your object. With the help of the coordinate tool, you can precisely set the zero position of your object, useful for when you need to import your mesh into another application.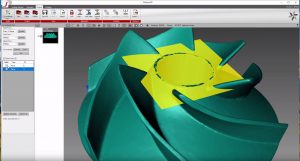 For a more in-depth look at the new Coordinate Tools and their functionality, you can watch our demo video here: https://www.youtube.com/watch?v=t1oTiFjYkvc.