News: HDI Carbon 3D Scanner
This week, it was our pleasure to announce the introduction of the new HDI Carbon 3D Scanner to our line of HDI products. Having worked on this project for months, we are finally ready to share our latest solution for 3D scanning that combines both the flexibility of the HDI Advance and the portability of HDI Compact.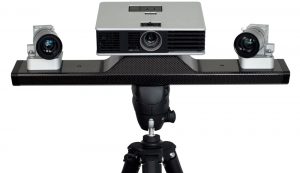 At the core of the HDI Carbon is its custom molded carbon fiber frame. It makes the entire system super flexible while being unbelievably lightweight at just 4.18 lbs (1.9 kg). The HDI Carbon has a variable field of view. The 3D scanner empowers users to scan objects of different sizes–all in one system. The system has two camera mounting positions on the carbon fiber frame to adjust the scanner's diagonal field of view from 225mm to 600mm.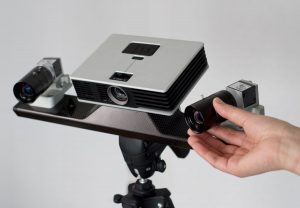 HDI Carbon 3D scanner delivers industrial-grade 3D scanning results using two-megapixel industrial quality machine vision cameras. The system generates on average more than four million polygons per scan at an accuracy of up to 35 microns (0.0014″) for a 225mm diagonal field of view. The system uses a LED projector for a long life span. It emits minimal heat which reduces scan distortion for repeatable 3D scanning results.
What's next?
Here at Polyga, we're always on a mission to create 3D scanning technologies you will actually enjoy using. For now, we are very excited to see how the 3D scanning community will react to the HDI Carbon, but also know that we are always working hard towards developing our next big announcement.
For questions related to the HDI Carbon or any of our other products, please feel free to contact us at contact@www.polyga.com.