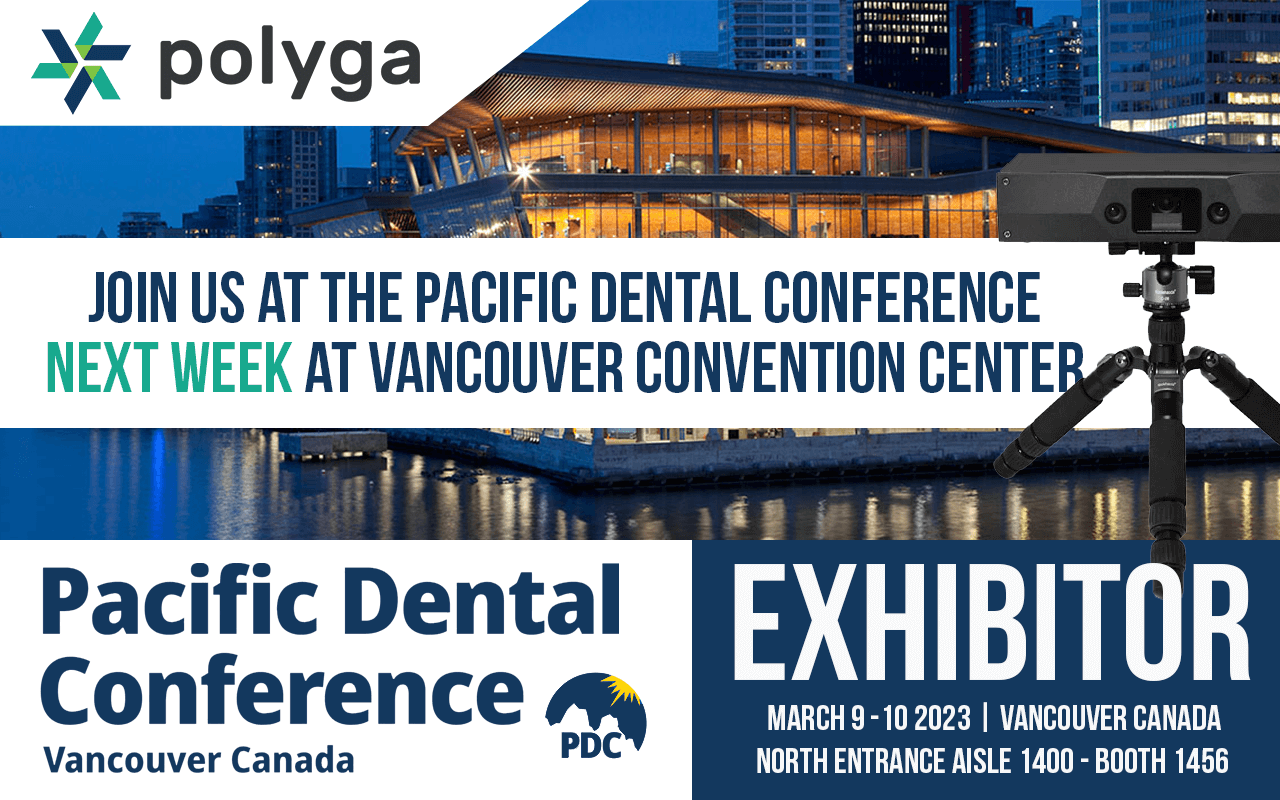 2023 Pacific Dental Conference: Wrap-up
Last week, dental professionals and industry leaders from around the world converged at the Vancouver Convention Center for the annual Pacific Dental Conference and Tradeshow. As a regular attendee of such events, we were excited to attend and showcase our latest products and technologies to dental professionals and industry leaders.
As an exhibitor; we worked tirelessly in the days leading up to the event to create an eye-catching display of our current projects. We were ready to put our best foot forward and show attendees what Polyga and the future of 3D Scanning had to offer.
The first day of the event was a flurry of activity. As the doors opened, we were struck by the sheer volume of people. Our booth was constantly busy, with visitors stopping by to learn more about 3D scanning. We were thrilled to see such a diverse group of attendees and were grateful for the opportunity to connect with so many new individuals. The exhibit hall was buzzing with dental suppliers, manufacturers, and distributors. The atmosphere was filled with excitement and anticipation as we met with attendees.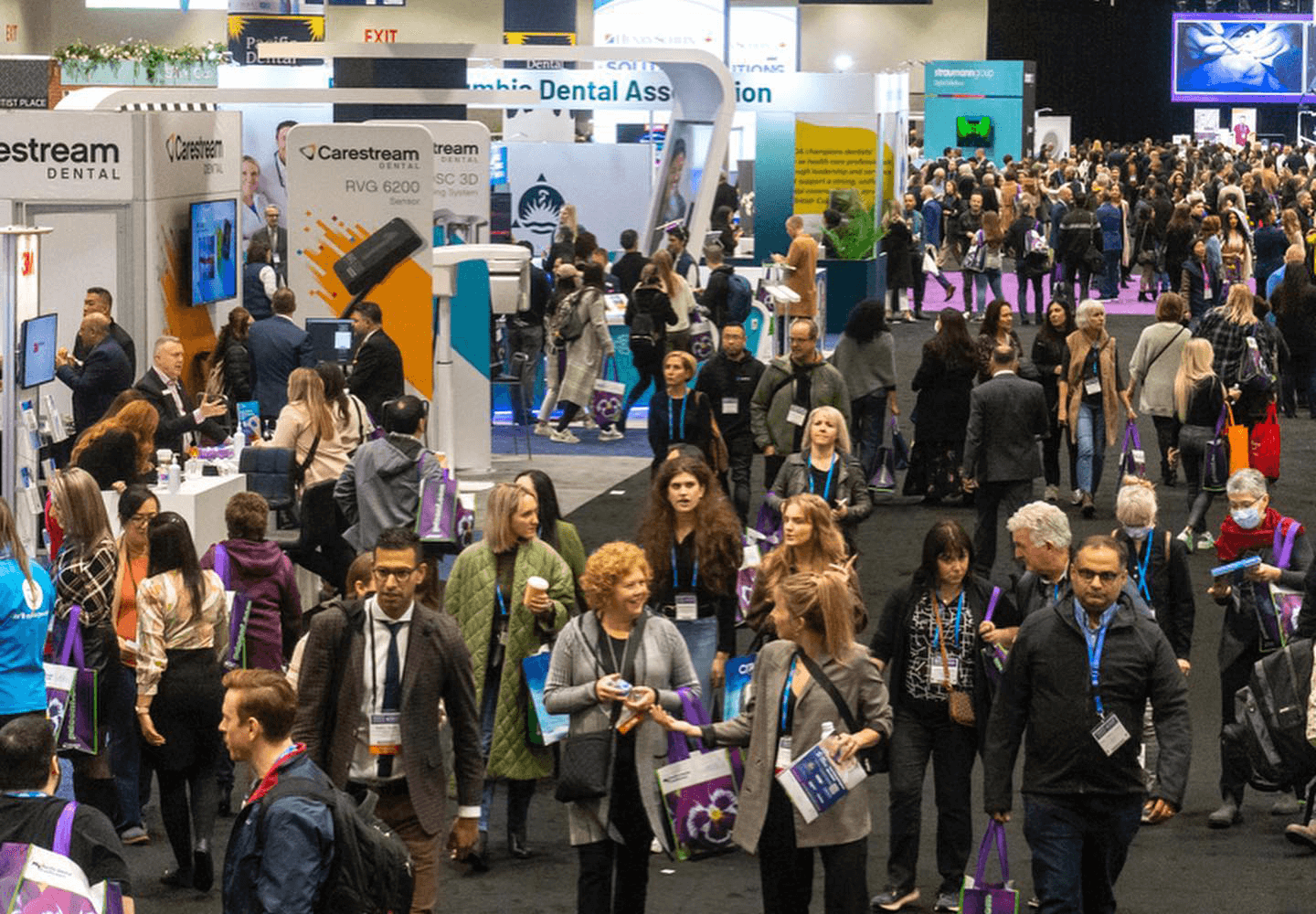 One of the highlights of the conference was the wide range of exhibits. From hands-on workshops to live demonstrations, there was something for everyone. There looked like a fully equipped surgical table on stage with extraction demonstrations. We learned about the latest advancements in implant dentistry, including new materials, scanning processes, and techniques for improving patient outcomes.
Of course, no dental conference would be complete without the latest gadgets and technology. One of the more exciting developments I observed was the increased use of 3D modeling and the focus on usability and user experience. Many of the products and technologies on display were designed to make dental procedures more comfortable, less invasive, and more accurate for patients and dental professionals. This included the use of 3D modeling to help dentists and denturists pre-visualize treatments. The exhibit halls were filled with the latest dental technology, from digital radiography to intraoral scanners and 3D scanners. We got to see both facial scanners and teeth scanners in action.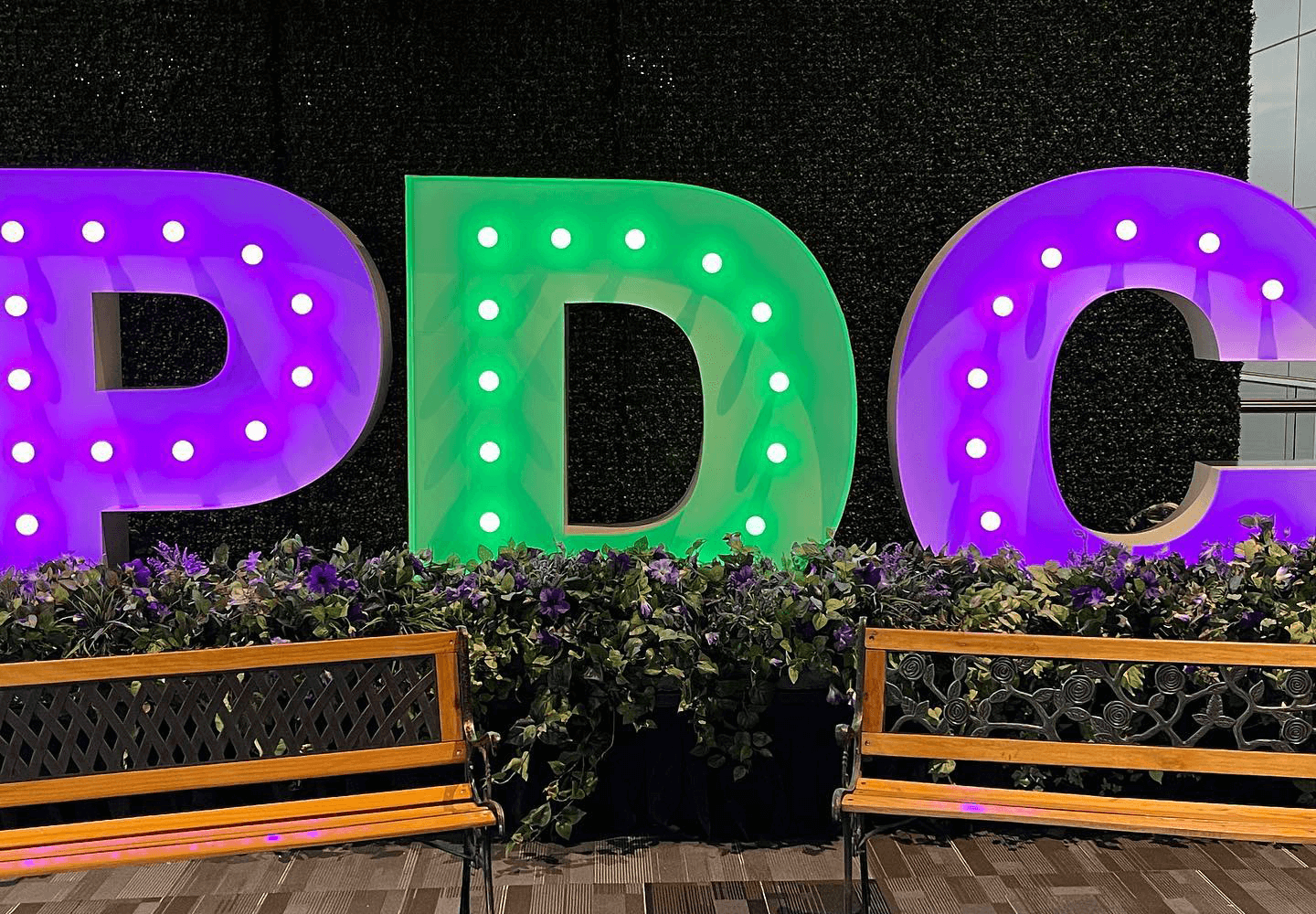 In summary, the Pacific Dental Conference Tradeshow was a fantastic event to learn, network, and explore the latest trends and technologies in the field of dentistry. The educational demonstrations were informative and engaging. The event was a great opportunity to learn more about the latest trends and technologies in the field, and we left feeling inspired and motivated to continue to grow and innovate. We are already looking forward to next year's. We are grateful for the opportunity to share our projects, knowledge, and ideas with all the attendees, colleagues, and partners. Special thank you to everyone who stopped by our booth and to all the hard working people that made this event happen.
In case you missed us at the event, please feel free to contact us.
If you any questions or want to get in touch.
from our team,

Polyga Inc.
3D Scanning Hardware and Software
Vancouver, British Columbia, Canada
Email: support@polyga.com