Installing Spinnaker Drivers for Flexscan3D
Spinnaker Drivers for Flexscan3D
As of version 3.3.8.325, Flexscan3D has provided support for FLIR's GeniCam3 Spinnaker API. Before you can get started, you must first run a separate installer installer for Spinnaker drivers.
The version of Spinnaker you need is dependent on the version of Flexscan3D you are running.
Instructions
You will need internet connection for this installation. For an offline installer, visit https://www.ptgrey.com/Downloads.
Run the installer
When prompted, select Application Development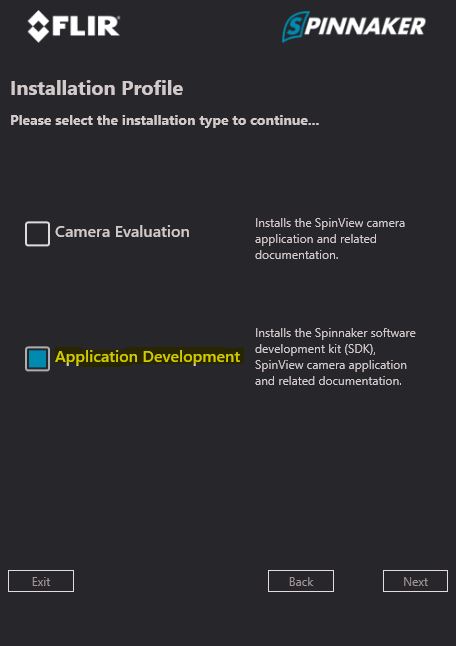 3. When selecting components, ensure that under Visual Studio Version, only Visual Studio 2013 is selected.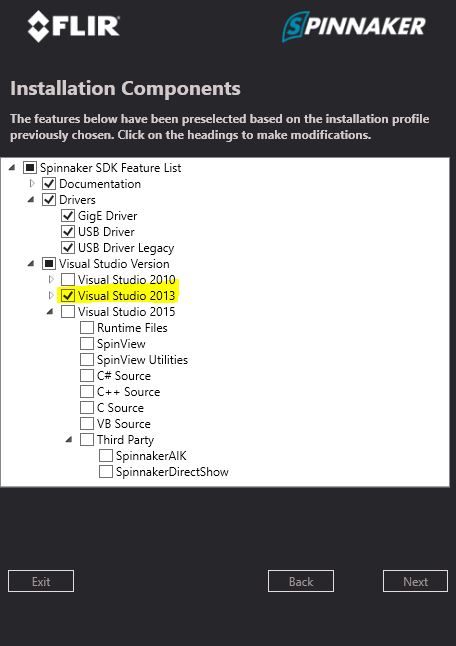 4. After the installation is complete, confirm that the drivers work by opening your cameras in SpinView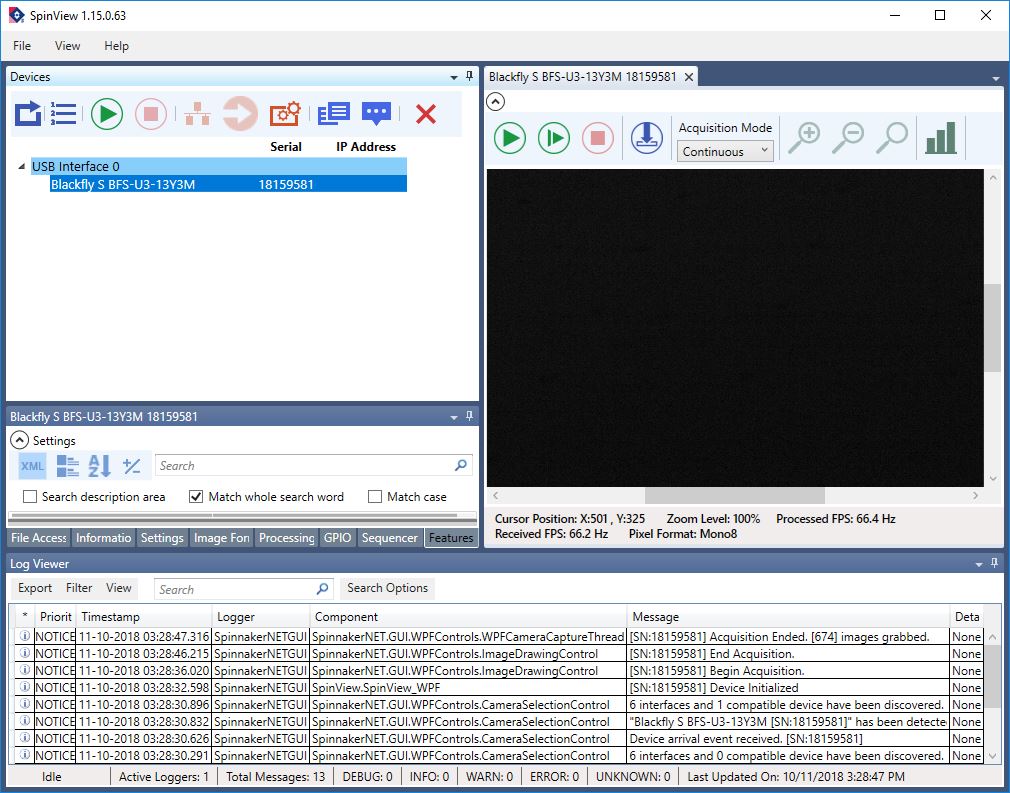 You should now be ready to get started with Spinnaker in Flexscan3D. Create a new HDI Advance and, when selecting cameras, Spinnaker should now appear in the drop-down menu.